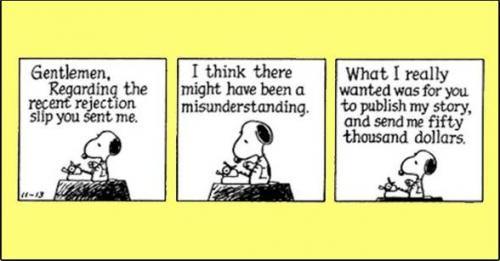 I recently entered a writing competition in which I thought I might have a fair chance of at least getting a small recognition.  I didn't actually think I would win the whole enchilada, but I hoped that perhaps I could get an honorable mention, or squeak into a top 10 list.
Alas, it was not to be. I didn't win. I didn't place. I didn't even show up on the radar.
My carefully chosen words and heart-felt story were rejected.
It takes a lot of courage to show your dreams to someone else. ~ Erma Bombeck
I don't like rejection. Never have, never will.
One rejection that is still on my top 10 list of painful moments was when I published my second book and threw a book launch and signing party that was meagerly attended by a couple handfuls of people. I had worked on the book for a year, researching, writing, promoting and finally getting it published, only to be met by a public that seemed to say, "Meh." Continue Reading…