Lessons from a dad on Father's Day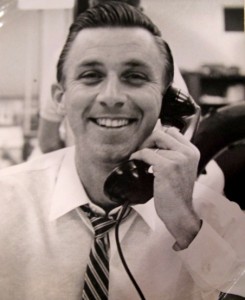 In honor of Father's Day, I'd like to share some of the 'dadisms' from my father, Pat Murphy, a journalist, writer, political commentator and one of the most interesting people I've ever known. Throughout my life he always sent me insightful letters and emails to encourage me, support my dreams and kick my butt when I started doubting myself. When I decided to become a small business owner and professional writer, his words were the wind beneath my wings. He is gone now, having passed away in 2011, his words still are a force in my life. Here are some of my favorites from letters and emails he sent me over the years.
———————-
"Anxiety is nothing more than anticipating the worst that usually never happens, instead of concentrating on what IS happening."
……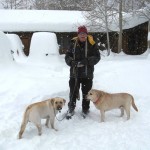 "Our routines are bound to be interrupted by moments of stress, disappointment, contentiousness, setbacks, unfulfilled hopes and plans gone awry. That's natural and predictable. But not a cause for any long term sense of failure, or permanent distress."
……
"Even when life seems its darkest, never give up, never despair. Maintain your energy, keep your positive outlook, use your imagination for the next step."
……
"Don't let tough times eat away at you. Whatever they are, look at them squarely and figure out what they are, why they're there and how to get rid of them. Silly as it might seem, one way is to write them down on paper, which gives them shape and form you can look at. Then write down why you think they exist and ways you think you can overcome them."
……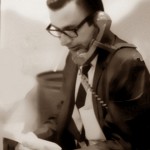 "When problems arise, don't hesitate to deal with them, don't let them obsess your life, if they recur, just accept it and go on with the best parts of life."
……
"No human quality is as powerful as the ability and the desire to communicate with others – without communication we'd be back to the Stone Age dragging our knuckles on the ground and grunting."
……
"Maybe the best way to describe this business of writing is that it's a life of highs and lows, triumphs and disappointments. But almost never dull."
……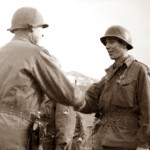 "All of us must leave a little something of ourselves behind if we're to fulfill our role of making this planet just a little bit more livable. And I hope what I've stood for, and the courage I've been called on to show when the public trust was threatened, are qualities you've inherited and which you admire. So, if in love and admiration I've imparted anything to you through what might have seemed to be turbulence and chaos in your lives, it's this: That life is a fine experience, and every day's uncertainties are things in which to rejoice because of the mysteries and the challenges they hold. That what may seem like hardship and painful sacrifice really is the process by which character is built and experiences provide reward, giving you a far clearer view and appreciation of the time and space you've been given on this planet.
……
"As my Grandma Moey always said, when she talked of predestination, 'what is to be will be, and usually for the better.'"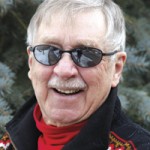 ……
"Now and then, you'll run into people who'll try to reduce your worth – because they lack equivalent worth and can only elevate their self-esteem by belittling your skills. Ignore them."
……
"Life is a wondrous experience from which riches flow, if we can appreciate the true meaning of riches."
……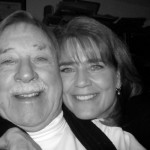 "Be proud to promote yourself and your work. Authors necessarily need to exploit every opportunity to bring their work to public attention – and sell it. Never hide your candle under a bushel basket! (See Matthew 5:15)."
……
And the quotation that he absolutely lived by and taught me to honor as well: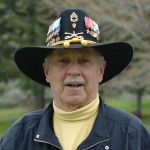 "There is no end to the good a man can do if he doesn't care who gets the credit." – Judson B. Branch