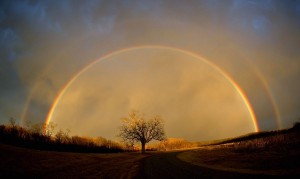 I don't know about you, but 2011 has probably been the most difficult, bittersweet year I can recall. It was a year in which I excitedly published my first book, and then lost my dad a few months later. That sort of year, if you know what I mean.
There are a few quotations that come to my mind in describing such a year, "When we long for life without difficulties, remind us that oaks grow strong in contrary winds and diamonds are made under pressure." Or "A clay pot sitting in the sun will always be a clay pot. It has to go through the white heat of the furnace to become porcelain."
But life, once it's gone, there are no do-overs. There's no backspace button. No deletes.
What I know for sure is that adversity and challenges suck, but they also lead to knowledge and insight and growth. So, I'd like to share some of the lessons that came to life for me in 2011. Continue Reading…
Related Posts: