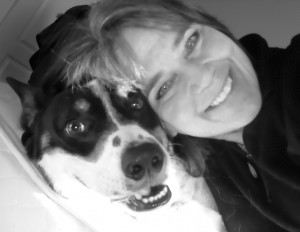 Well, since you clicked on this page you must want to know at least a little bit about me.
I am a writer who has written a couple of books, lots of newspaper and magazine articles, short stories, and of course, decades of personal journal entries. I've won many nice awards for my writing, which is always a great acknowledgement that I appreciate.
But I write because it's in my genes. My father was a newspaper journalist for more than 60 years, as well as a freelance writer, host of radio talk shows and political commentator. My great uncle was an author of several books, my first cousin was a reporter at a major daily newspaper, my second cousin is a very popular Young Adult author, and my grandmother was a prolific letter writer and story teller. I guess I am just carrying on a family tradition.
I write about things I care about…writing and publishing, family, pets, careers, job loss, success, life changes and the wonder and frustration of it all.
I was born and raised in the tropics of Florida where I hung out on the beach and surfed, then moved to the deserts of Arizona where I rode horses and first discovered my love for writing, and I now live in Idaho, a land of mountains, rivers, forests and crazy politics.
Finally, I own a public relations agency, Murphy Media Services. I first started my career in government and corporate PR in 1981. In 2005 I opened my own PR / freelance writing company after being let go from my government job. It was the best thing that could have ever happened to me. There is no shame in losing a job…it often opens a door to a new life, which I discovered!
So, thanks for visiting. I appreciate it!