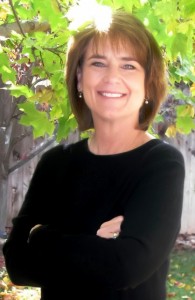 Patti Murphy is an award-winning writer who lives in Boise, Idaho and owns Murphy Media Services, a freelance writing and public relations consulting firm. She is author of Mother Knows Best – Wit and Wisdom from Idaho Moms, a book of Idaho "momisms" published in 2011, and Mother Knows Better – Sense and Nonsense from American Moms, a national book of momisms published in 2013.
She started this blog a few years ago to write about working as a writer, but eventually decided to expand the focus to include topics that she felt were important. These include job loss, life changes, family, careers,  success, failure,  dreams, goals, and other topics that she hopes will inspire visitors who come to this blog.
Patti's writing appears in the New York Times, Sun Valley Magazine, Sun Valley Home & Design, Oregon Coast Magazine, Northwest Travel Magazine, High Desert Journal, Boise Weekly, Idaho Statesman, and other publications.
Her writing awards include: Top 50 Idaho Authors – 2011 Idaho Book Extravaganza; Top 50 Magazine Articles -79th Annual Writer's Digest Writing Competition; First Place Award – Idaho Press Club, 2005, 2009, 2010; Excellence Award – Capital City Communicators 2010; Merit Award – Capital City Communicators 2010. She also was nominated for the Boise Weekly's Top Living Idaho Writer Award, 2012.
She lives in the great Northwest, and when she's not writing or working she is likely hiking in the hills with her dog, sampling some awesome Northwest micro-brew beer or hanging out with family and friends. See What Patti's Writing For Others Magazines Newspapers