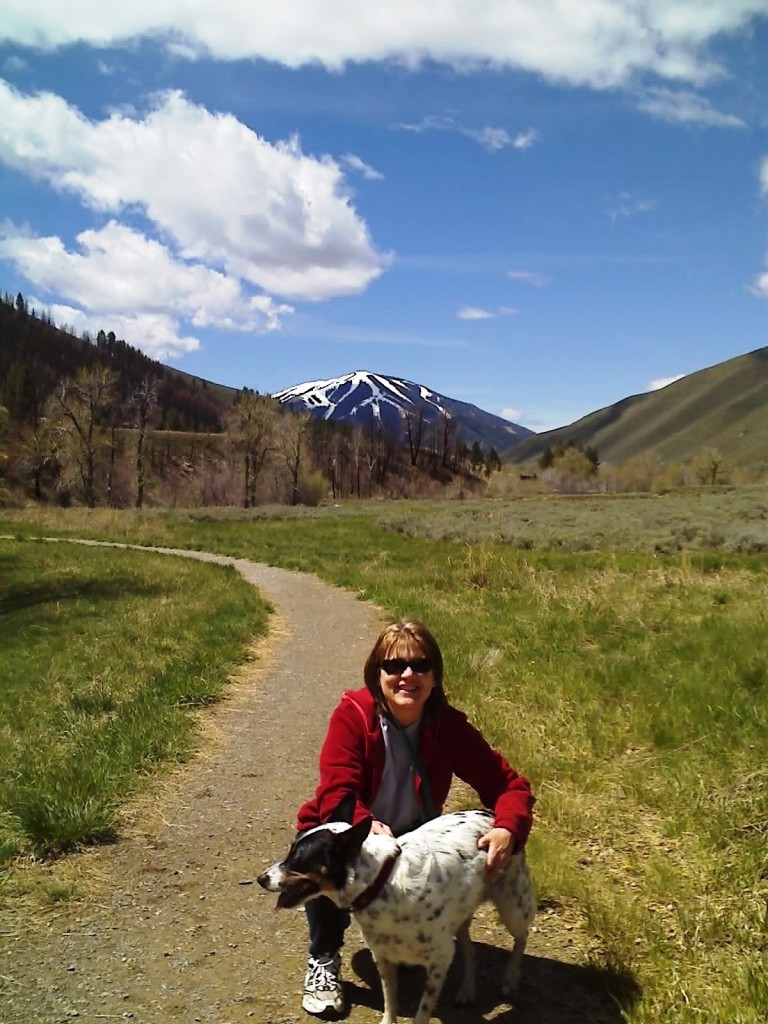 Patti Murphy was born in Coral Gables, a city on the southern coast of Florida, where she spent most of her growing up years hanging out at the beach, getting a tan and learning to surf. She went to school at Coral Gables High where excelled in insecurity. As she was entering her senior year of high school, her family moved to Scottsdale, Arizona (Note: not a good time in a young girl's life to move), and she graduated from Scottsdale High, whose mascot was the Beavers.
After graduation, she immediate went into community college (where the mascot was the Artichokes — really), and then Arizona State University, changing her major at least five times, from psychology to sociology to English to nursing to journalism. She was fascinated by all of them, but had to settle on something. So, when a local public relations executive came to her and offered her a job, saying "I will teach you a career in PR from the ground up, but you need to quit college," Patti jumped at the opportunity.
True to her word, the agency owner gave Patti a valuable  foundation that has resulted in a three-decade PR career with non-profit, corporate and government agencies. During that time Patti got to deal with PR disasters such as a tiger escaping the zoo and attacking a patron and the police shooting the patron instead of the tiger (nobody died but there was a lawsuit). She also was involved in many cool, world changing events, like being among the first wave of "AIDS educators" in the 1980s to teach the public about the spread of HIV/AIDS, working on the health team that was involved in the initial discovery of Hantavirus in the Four Corners of the Southwestern US in the 1990s, and numerous human services programs and efforts to help improve the lives of kids, the elderly and the sick.
So, here she is having this great decades-long career in public relations when in 2005 she gets laid off from her management level PR job. Oh, call it what you want – laid off, downsized, fired, let go…the results are all the same. She was jobless for the first time in her life with no income, no benefits, nowhere to go in the morning.
She decided that rather than go out and try to get yet another PR job that looked just like the last one (and all the others over the past 3 decades), she would take a leap of faith and just go it on her own.
Thus, Murphy Media Services Public Relations, and Murphy Writes freelance writing services, were born.
Since then, Patti has taken on hundreds of writing assignments from magazines, newspapers, and websites  – from reporting for the New York Times on the resignation of Idaho Senator Larry Craig; to covering a murder trial alonside anchors from Court TV, Dateline NBC, and ABC 20/20; to writing a national award-winning magazine feature on the internment of Japanese Americans in an Idaho camp during World War II.
She's also worked on some fun and inspiring PR projects, such as the national Purina Incredible Diving Dog Tour; the Exergy Tour international ladies cycling race in Idaho; Idaho Veterans Services programs, and on and on.
Way back in 1995 Patti began a quest to figure out why mothers all over the country tell their children such things as, "Wear clean underwear in case you get in an accident." And, "Don't cross your eyes, they'll stick that way." And, "You're running away? Let me help you." She started asking people what weird things their mom told them when they were kids, and the answers convinced her that one day she would have to write a book about it.
Fast forward to 2011. After spending more than 15 years ruminating about these "momisms," she finally published a book – Mother Knows Best – Wit and Wisdom From Idaho Moms – in May, 2011, which was released on Mother's Day and quickly made it to the local Best Sellers list. She is continuing to write and develop book ideas along with her very busy freelance writing and PR work.
So today, Patti lives in the great Northwest state of Idaho, land of rushing rivers, towering mountains, deep forests and delicious microbrew beer. She gets writing assignments from magazines and newspapers on a ridiculous variety of topics, from pets to golf; pro athletes to women business leaders; travel to food; politics to history. She takes on pretty much any subject that sounds interesting.
Patti knows that when her job ended in 2005 things could have turned south. But instead, she is grateful for the long hours, low pay, and miserable moments that have  been a part of growing her business. Because it has taught her humility, sincere gratitude and gave her a reality check on what is and isn't important in life. She also is blessed with friends, acquaintances, family and business colleagues, and even her four-legged furry family members who have propped her up, talked her through it, given her great advice, wagged their tails, and kept her moving along. She's a very fortunate woman indeed, and she knows it.