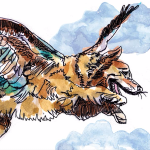 Sun Valley Magazine – "Flying Fur!" 
An inside look at Dog is My Co-Pilot, and Wings of Rescue,
two animal rescue programs that fly doomed dogs and cats from high kill shelters to no kill shelters, and the volunteers who make it happen. https://issuu.com/sunvalleymag/docs/s16_digitaledition/40
————————————————————————-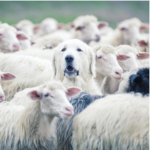 Sun Valley Magazine – "Pursuing Ewetopia"
A insider's look at sheep herding dogs, how they are trained, and what goes into making them experts in herding.
https://issuu.com/sunvalleymag/docs/h16_digitaledition/36
————————————————————————-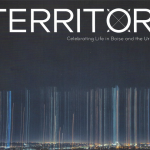 Territory Magazine – "Awash in Hot Water"
This story takes a look at the history of how Boise harnessed
its geothermal water source to heat homes, businesses and
government buildings in Idaho's Capital City.
https://issuu.com/sunvalleymag/docs/territory_winter_2016/60
————————————————————————-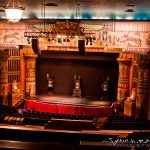 Territory Magazine – "Egyptian Theatre – The Love of Generations"
The story of Boise's beloved and historic Egyptian Theatre,
its beginnings, and its future.
https://issuu.com/sunvalleymag/docs/territory_winter_2016/64
————————————————————————-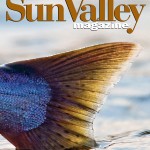 Sun Valley Magazine – "Allergy Free Gardening" 
An interesting look at how certain plants, especially male plants,
create more allergy issues for us, and ways to reduce the allergenic levels in our
gardens and living spaces through plant selection.
• Winner, First Place Award, 2015 Idaho Press Club Award of Excellence, Magazine Writing 
————————————————————————-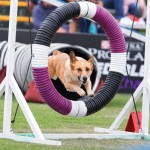 Sun Valley Magazine – "The Making of a Champion"
A behind-the-scenes look at what goes into the elite national dog competition,
the Purina Pro Plan Incredible Dog Challenge, which is produced by a small
Ketchum, Idaho company, Carson International.
• Winner, Third Place Award, 2015 Idaho Press Club Award of Excellence, Magazine Writing

————————————————————————-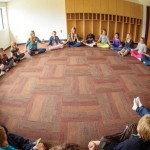 Sun Valley Magazine – "The Power of Mindfulness"
An inside look at the Flourish Foundation, dedicated to promoting contemplative-based practices in communities to achieve mental balance and universal compassion. Their work focuses on the human potential to be morally and ethically responsible world citizens.
————————————————————————-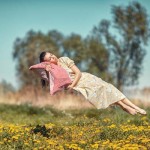 Sun Valley Magazine – "Follow Your Dreams"

How understanding our dreams can help guide us in our waking lives.
—————————————————————————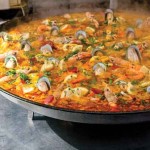 Sun Valley Magazine: "Idaho's Basque Tables"
Southwest Idaho has the largest per capita population of Basques,
outside of the Basque country and lucky for the rest of us,
they brought with them their music, their dance, and their delicious cuisine.
This article takes a look at the history of how Basque food arrived in Idaho
and how it  has thrived over the past century.
• Winner, 2010 Idaho Press Club Award of Excellence, Magazine Writing – 1st place
• Winner, 2011 Excellence Award, Feature Writing, Capital City Communicators – 1st place
————————————————————————-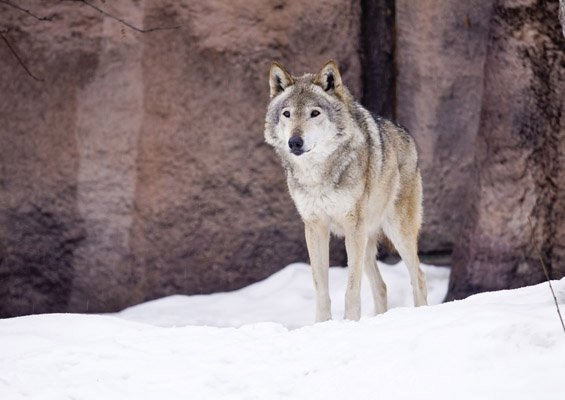 In the Complex Issue of Wolves, Sun Valley Magazine,
I talk with wolf recovery expert Carter Niemeyer, who was instrumental in
bringing the grey wolf back to Idaho, and rancher John Peavey,
who has lost his stock to wolves since their reintroduction in Idaho
————————————————————————-
 Sun Valley Magazine –
"The Power of Storytelling ` Discovering Spiritual Value in the Movies We Watch"
While most people watch movies for mere entertainment, a growing number of therapists believe that films, just like art, theater, music and dreams, can help us learn more about ourselves, connect us with each other and help us work through a myriad of life issues.
————————————————————————-

Sun Valley Magazine –
Remedies and Cures of the Old West: From Bloodletting to Willow Bark,
a feature story on the old time remedies
and concoctions used for healing
throughout our history.
————————————————————————-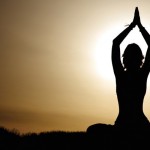 Sun Valley Magazine,
East Meets West in Medicine – Sun Valley Chinese Herbalist and Acupuncturist,
I write about the crossover of Chinese medicine
with current treatments.
————————————————————————-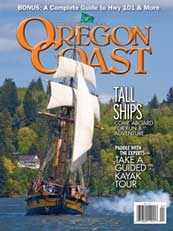 Oregon Coast Magazine – Crabbing 101
in Oregon Coast Magazine, offers simple advice
to anyone wishing to try their hand at
catching Dungeness crab off the coast of
Bandon, Oregon.
————————————————————————-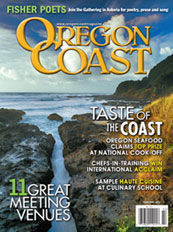 Journey Through Time,
in Oregon Coast Magazine,
introduces the Bandon Historical Museum, a small, history-packed museum
in Bandon, Oregon that should be on any visitor's list of places to go.
————————————————————————-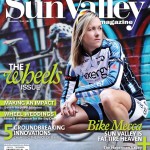 My Sun Valley Magazine interview with Olympic Gold Medalist and Boisean Kristin Armstrong,
who won her second Gold Medal in the 2012 London Olympics. This interview was done just a few months prior to her qualifying for the Olympic team, and also a few months before she broke her collarbone in a bad spill during the Exergy Tour, a ladies professional cycling race in Idaho that was crucial to earning points for Olympic qualification.
She not only overcame a broken clavicle but also went on to qualify for the Olympics and win Gold in her best event, the Time Trial. She is quite a role model for the kids…and adults…in her hometown of Boise. Please see related blog post,
Five Thoughts on Winning from an Olympic Gold Medalist.

————————————————————————-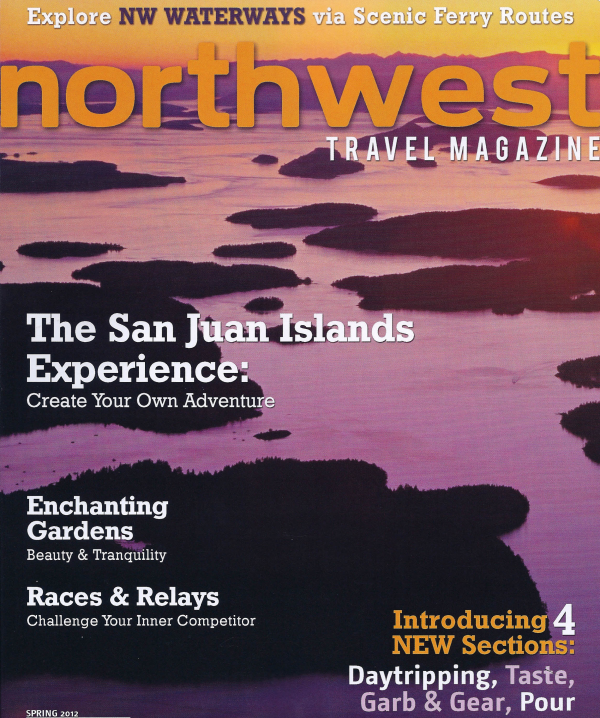 Northwest Travel Magazine –
"Basque Cocktails for beginners"
shares the secret of making some
of the most popular Basque drinks
————————————————————————-

Northwest Travel Magazine –
"Sun Valley Idaho – America's Shangri-La" –
A feature story about Idaho's world famous ski destination. (PDF file)
————————————————————————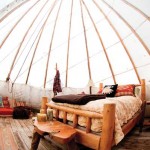 Sun Valley Home Magazine "Room Service" `
Five Sun Valley interior designers describe the details of their favorite rooms
————————————————————————-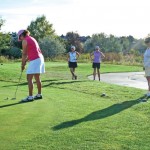 FORE THE LADIES – published in Idaho Golf Magazine.
a feature about the
Executive Women's Golf Association (EWGA)
————————————————————————-

Northwest Travel Magazine –
"Boise, An Idaho Oasis" – A feature on the City of Boise, Idaho
and its vibrant and visitor-friendly downtown area, hip happenings, awesome food and community,
and the amazing outdoor activities available just outside our city's back door.  (PDF file)
————————————————————————-
Northwest Travel Magazine: Boise's Basque Food,
Published to coincide with the 2010 Jaialdi international Basque celebration in Boise,
this piece was written to give visitors a taste of where to go to get
authentic Basque food in the City of Trees. Story photos by Patti Murphy.  (PDF file)
————————————————————————-

Sun Valley Home & Design Magazine: "The Elegant Barn"
"The Elegant Barn" celebrates the beautiful partnerships – and friendships – formed during the design and construction of an unusual Sun Valley home.
• Winner, 2008 Excellence Award, Magazine Writing, Idaho Press Club
————————————————————————-
Sun Valley Home & Design – "Sun Valley Solar House,"
This architectural feature story explores
the unique, world class design of one of
the original solar homes in the area.
————————————————————————-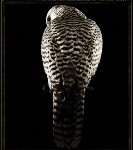 Sun Valley Magazine – "Saving the Birds of Prey" 
This feature story takes a look at the history of the Peregrine Fund headquartered at the
World Center for Birds of Prey in Boise Idaho and how the organization's research has saved scores
of near extinct bird species throughout the world.
————————————————————————-

Sun Valley Home & Design Magazine:
"Characteristic Lines, Uncharacteristic Results" —
Architectural feature about the unusual pairing of
different types of materials used to create
this lovely home in Sun Valley, Idaho.
————————————————————————-
Sun Valley Magazine: "Endangered Art" —
This feature examines and celebrates
the ancient sport of falconry and looks
at how it has changed – and stayed the same – over the centuries.