Reverb 10 : 5 minutes to remember a year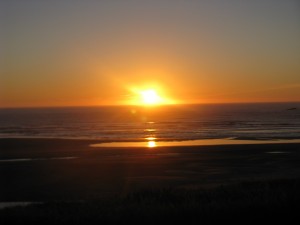 "God gave us memory so that we might have roses in December." ~ James Matthew Barrie, creator of Peter Pan
I'm participating in a month-long blogging challenge called Reverb10 during which I am posting a response to a writing prompt from 31 different authors. The goal of the exercise is to reflect on 2010 and set goals for 2011. Unfortunately, I didn't learn about the Reverb 10 until yesterday, so I've missed half the month. People who know me already know I tend to run late for nearly everything, so my mid-month entry into the exercise is apropos.
Anyway, today's Prompt is from Patti Digh:
"5 minutes. Imagine you will completely lose your memory of 2010 in five minutes. Set an alarm for five minutes and capture the things you most want to remember about 2010."
I admit my memory has gotten foggier the older I get. In high school, I could remember every glance, word, sneer, kiss, insult and outfit I wore, and I carried them all front and center in my brain. Today I wonder where the car keys are, whether I locked the front door before I went to bed, and what the sugar bowl is doing in the microwave (yes, that really happened).
So, the alarm is set and here I go:
camping in Bear Valley, Idaho with good friends during the return of the Salmon. We set up camp on the banks of the river and watched as these beautiful huge fish returned home after their long journey to the ocean, flippering their way through the rocky shallows on their way upstream to spawn and then die. Lying awake in my tent in the dark quiet of night listening to the flapping and splashing of these creatures as they tumbled over rocks and currents to get to their final destination. It was magical.
my father staying overnight at my house for the first time in both of our lives so I could take him to the hospital for surgery the next morning.
both my dad and brother-in-law remaining clear of cancer for another year.
long talks with my mom about everything and nothing.

throwing a stick into the river for my dog and him diving in exuberantly to fetch it, over and over and over again.

long walks along the deserted beach in Bandon, Oregon and watching the orange sun sizzle into the ocean every night.
winning a few writing awards, including an award in the annual Writer's Digest international writing competition for my magazine feature article, "Memories of Minidoka." It placed in the top 50 of all the magazine feature articles submitted from around the world.

my first paid professional speaking gig.

dancing in the living room and trying to mimic our dance moves of the '80s. Lord have mercy!
Ding, ding, ding. Time's up.
This was a difficult exercise and I think everyone should try it. I realize now, with my five minutes gone, that there is so much more I could write; so many events and conversations that don't even show up on my radar until I start thinking about them. Pretty amazing what our brains can remember, even as we get more forgetful.