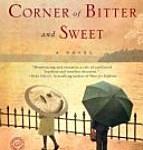 In the summer of 2009, I got the fortunate assignment from Sun Valley Magazine to write an article about the Minidoka Japanese Internment Camp pilgrimage that happens each June. Hosted by the Friends of Minidoka , the annual trip to the campsite reunites former internees, and allows family, friends, and others to learn more about what happened behind those walls during World War II. The weekend is filled with camaraderie, laughter, family style meals and cocktails, along with sorrowful but uplifting  stories from the people who were imprisoned in the camp. My story, Memories of Minidoka, received several awards, including being named among the top 50 magazine articles by Writer's Digest Magazine in its 79th International Annual Writing Competition. I am convinced the awards were not so much about my writing but about the beautiful stories of strength and forgiveness embodied in the Japanese American citizens about whom I wrote.
Having a bestseller is like dancing naked on Broadway. ~ Jamie Ford
So, among the many interesting and very cool people on the pilgrimage that year was Jamie Ford, who by now everyone knows as the New York Times bestselling author of the novel, Hotel on the Corner of Bitter and Sweet. His beautifully written book is about the love and friendship between a Chinese boy and a Japanese girl during the Japanese internment in World War II.

Jamie is a very down-to-earth guy with a great sense of humor and an engaging humbleness. He has done a ton of interviews specifically about his novel, but I thought it would be interesting to talk with him a bit more about his writing and how he got to be where he is today. I hope you enjoy our chat.  Continue Reading…