The journey IS the destination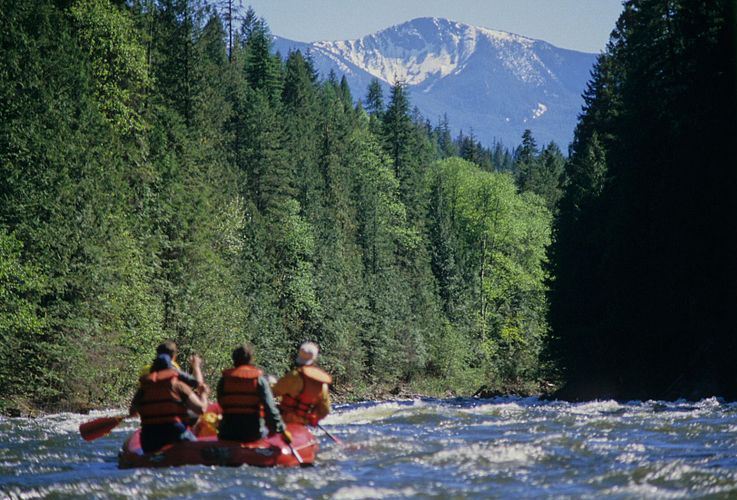 "Focus on the journey, not the destination. Joy is found not in finishing an activity but in doing it." ~ Greg Anderson 
The other day I was standing in a store line semi-eavesdropping on a conversation between the folks in front of me. A woman with her young child in tow was chatting with the man in front of them. After some small talk about the child's age and how cute he is, the man leaned toward the little boy and asked, "What do you want to do when you grow up?"
I didn't hear the little boy's answer because the line started to move. But, I caught myself flashing back to having the same question posed to me often during my life and, depending on my age, my answer would change from veterinarian to nurse to horse trainer to flight attendant to writer.
When you are young, your future career dreams always seem so concrete. Those times I blurted out that I wanted to grow up and be a nurse or horse trainer, I was convinced at that very moment that none of these ideas sounded implausible or impossible, and on top of that I might do two of them at once, thank you very much.
Fast forward, through numerous jobs, sidetracks, disappointments and successes, today I'm finally able to work at what I love — writing. But, it wasn't a straight, easy, progressive line and it is definitely not a final stop.  I've learned that there really isn't a true "destination" in life, either personally or professionally.
The back of my tee-shirt from a whitewater rafting shop sums it up nicely: "The journey IS the destination.
If there is a bit of insight I could share with today's young people who are facing their future it would be along the lines of the tee-shirt quotation. Like a whitewater rafting trip, life's not about the spot where you take your raft out at the end of the day. It's about  experiencing the edge-of-the-seat thrills, beautiful views, and calm moments of the ride. It's about getting your feet wet, learning to steer, working with others, and gaining new skills. Sometimes you even get dumped.
I didn't follow this philosophy all my life. In school all I wanted to do was graduate. After graduation all I wanted to do was get a job. Once I started working, all I wanted to do was get the title, the salary, and THEN I will have arrived.
And I did arrive. I got "THE" job, the well-paying position with the title and the corner office. Then one day, like so many other people who don't expect it, I was unceremoniously let go. It took some time but gradually I began to understand that that job had simply been another waystation on my journey.
Since no job, relationship, bank account, or hope for a long life is really for sure or secure, it made more sense to start focusing not so much on getting to the next place, but on everything I would learn and experience along the way. I was unemployed and had to take some pretty low paying gigs to make ends meet. I took on tasks that I had already done 25 years earlier when I was first starting out in my career. That was my first "Aha!" moment. I realized that everything I had learned and will learn during the journey — even menial tasks —  is a foundation for the future. I got to try new things, took a few scary risks, and learned skills that ultimately led to me establishing myself as a professional writer. The long-lasting professional connections I made along the way are a blessing to me today, 9 years after I started my own company.
As  author Asha Tyson so eloquently said, "Your journey has molded you for your greater good, and it was exactly what it needed to be. Don't think you've lost time. There is no short-cutting to life. It took each and every situation you have encountered to bring you to the now. And now is right on time."
Check out these other great quotes from the literary world on life as a journey:
"The good life is a process, not a state of being. It is a direction not a destination" ~ Carl Rogers
"Success is a journey, not a destination. The doing is often more important than the outcome." ~ Arthur Ashe
"One's destination is never a place but rather a new way of looking at things." ~ Henry Miller
"It is good to have an end to journey toward; but it is the journey that matters, in the end." ~ Ernest Hemingway
"All that is gold does not glitter, Not all those who wander are lost."  ~ J.R.R. Tolkien, The Fellowship of the Ring
"No man ever steps in the same river twice, for it's not the same river and he's not the same man." ~  Heraclitus
"The most important reason for going from one place to another is to see what's in between, and they took great pleasure in doing just that."  ~  Norton Juster, The Phantom Tollbooth
"The beautiful journey of today can only begin when we learn to let go of yesterday."  ~ Steve Maraboli, Unapologetically You: Reflections on Life and the Human Experience
"At every given moment we are absolutely perfect for what is required for our journey." ~ Steve Maraboli, Life, the Truth, and Being Free
"Sometimes you don't know when you're taking the first step through a door until you're already inside."  ~ Ann Voskamp, One Thousand Gifts: A Dare to Live Fully Right Where You Are
"We may run, walk, stumble. drive, or fly, but let us never lose sight of the reason for the journey, or miss a chance to see a rainbow on the way."  ~  Gloria Gaither
"It is the story that matters not just the ending."  ~ Paul Lockhart, A Mathematician's Lament: How School Cheats Us Out of Our Most Fascinating and Imaginative Art Form
"We've been focusing so much on getting there that we haven't been enjoying the ride"  ~ Elizabeth Eulberg, Take a Bow
"The path to our destination is not always a straight one. We go down the wrong road, we get lost, we turn back. Maybe it doesn't matter which road we embark on. Maybe what matters is that we embark." ~  Barbara Hall