Adopting a pet for life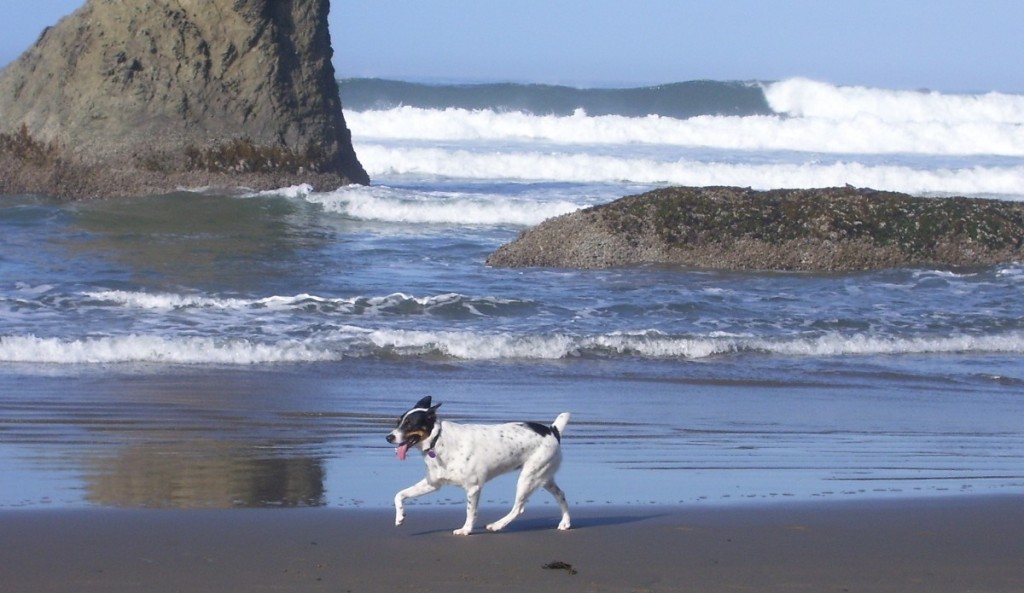 "Saving one dog will not change the world, but surely for that one dog the world will change forever." ~ author unknown
The photo of Snowflake said it all – "Why are you walking away? What did I do wrong? I'm afraid. Please don't leave me." A volunteer photographer captured the moment.
The story brought me to tears because I know this happens thousands of times each year all over the country.
In fact, before I met my own dog Buddy, he was "a Snowflake," not once but twice.
Discarded 2 times
By the time Buddy was 8 months old, two separate families adopted him, but then surrendered him for reasons such as "he barked too much, he wasn't trained, he was too high energy, we can't afford him." He had already spent most of his life in a cage, how was he supposed to act?
Why are you walking away? What did I do wrong? I'm afraid. Please don't leave me.
There are some legitimate reasons to relinquish a pet. Each person has to make their own decisions. Giving up an animal can be complex and create feelings of guilt and stigma and sorrow, and the decision is not easy. But, I do take issue with dogs being surrendered because they are inconvenient or they are the wrong age, model or haven't arrived fully trained and obedient.
A study by the National Council on Pet Population Study and Policy reveals these characteristics: 
The majority of the surrendered dogs and cats were between 5 months and 3 years of age.
The majority of dogs and cats had been owned from 7 months to 1 year.
Approximately half of the pets surrendered were not neutered. Many of the pets relinquished  had not been to a veterinarian.
Animals acquired from friends were relinquished in higher numbers than from any other source.
Most dogs (96%) had not received any obedience training.
I didn't need another dog…really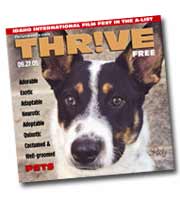 I met Buddy at a Humane Society event where he sat quietly inside a fenced-in area with other adoptable dogs. I hadn't come to adopt a dog. I already had a dog and two cats. But, suddenly I was standing in the middle of the fenced area asking if I could walk him around on a leash.
On that short romp, he leaped and barked like an exuberant child. He was nutty and, holy shattered eardrums, what a bark! But I chalked that up to his ancestral background of Blue Heeler, Aussie, maybe Corgi and who knows what else.
As I mumbled, "what am I thinking?"  I signed the adoption papers and took this big eared, loud-mouthed, brown-eyed herding dog home. His paperwork said his name used to be Flash, then Rudy, but I changed it to Buddy because that is what I hoped he would become to me and my other pets.
(I didn't know until I brought him home that he had been chosen as the cover dog for that day's newspaper special section on pet adoption. A serendipitous meeting to be sure).
He had already spent most of his life in a cage, how was he supposed to act?
The first night home he freaked out and destroyed the window blinds in the bedroom. I got him a kennel and started obedience training. He was smart as a whip but carried quirks from his past, which unfolded the longer we lived together. He hated hoses and nipped at me when I bathed him. He attacked the trees in my back yard and chewed several Aspens in half. I don't know if these and other odd traits had anything to do with previous abuse, but I just kept working with him. With patience and respect on both our parts we ironed out some of the glitches and learned to live with others.
Happy endings
Snowflake eventually got adopted by a family with a farm.
As for Buddy, it's been 10 years since I brought him home. He is slowing down with some arthritis in his left leg, and we may only have a few more years together. As he  quietly lays his head on my lap, breathing peacefully, sometimes snoring and dreaming, sometimes passing gas, I wonder how anyone could discard this big furry ball of love.