Below are samples of some of my newspaper reporting and feature writing
…
…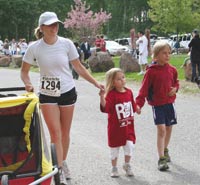 Idaho Mountain Express
Special Section on Women in the Wood River Valley
and
how they are making a difference.
…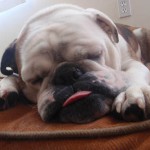 Idaho Mountain Express, Special section focusing on all things pets.
…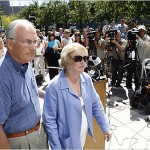 Political Reporting: The New York Times The New York Times contracted with me to provide local reporting on Senator Larry Craig's press conferences, hometown reaction, and his ultimate resignation after he was arrested in a Minnesota men's room.
Additional NYT stories I contributed to:
…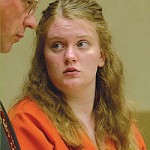 Crime & Courts reporting: Sarah Johnson Double Murder Trial – Twin Falls Times-News In 2005, a 16-year old Idaho girl was charged with using a high-powered hunting rifle to murder her mother and father. To ensure a fair jury, the trial was moved from the small town of Bellevue where the family lived, to Boise. The Twin Falls Times-News was seeking daily coverage of the trial but couldn't spare sending a reporter to Boise for 6 weeks. They contracted with Patti Murphy to report on the trial. The trial was covered by national media such as 20/20, Dateline, and Court TV. Murphy reported daily on the trial and filed more than 50 articles. She also was interviewed by several national television network shows regarding the trial, including "Snapped," for the Oxygen Network; "Solved" for the Discovery Network, and "To Young To Kill," for the E! Entertainment Network.
Here is a sample from the more than 50 articles that Murphy wrote over 6 weeks.
Judge Rejects Defense's Coconut Demonstration
Bloody Sheets Cause Delay in Trial
Sarah's Family Gets Day in Court
Sarah Gets Life Sarah's Circle of Friends
Johnson Files Rape Charges  (Winner – First Place Award, Idaho Press Club Awards of Excellence – 2005, Crimes and Courts Reporting, )
…
…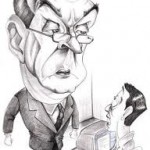 Feature Writing: "When Bullies Rule the Boardroom" – Boise Weekly Most people have experienced some level of bully behavior in the workplace but unfortunately, there is no law that will protect workers from the bully boss. This article looks at the serious problem that infects workplaces throughout the U.S. and the world, its affect on workers, and ideas on how to combat it.
…

Medical Writing: "Fantastic Voyage!" – Twin Falls Times-News Feature story about vitamin-sized cameras that allow doctors to look inside the small intestine, an area previously inaccessible without surgery.
…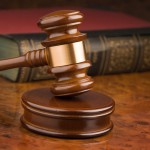 Crime & Courts reporting: "Court Wrestles With Pot Decision" – Idaho Mountain Express My coverage of the Idaho Supreme Court arguments by a marijuana advocate who was trying to get pot legalized in Sun Valley, Idaho
…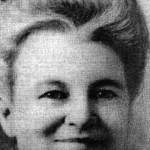 Community Features: "Happy Birthday Julia Davis Park!" – Idaho Statesman Feature story on the history of one of Boise's most beloved parks, Julia Davis Park, in preparation for its 100th birthday.
…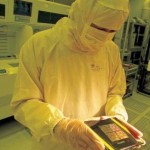 Business/Education Writing: "CSI's Partnership with Micron Grows" – Twin Falls Times-News Since 1998, the College of Southern Idaho has partnered with Boise-based Micron Technologies Inc. to provide worksite education to employees of the high-tech company, giving them the training they need to operate and maintain the complicated technical equipment used to produce a global supply of technology.
…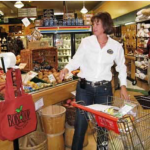 Agricultural Feature: "Idaho's First Lady Promotes Local Food" – Twin Falls Times-News Feature article on First Lady Lori Otter's kick-off of  "Idaho Preferred Month," designed to draw attention to the benefits of eating locally and to recognize the farmers, growers and producers in the state.
…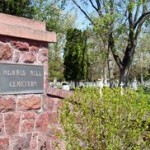 Community Features: "Morris Hill Cemetery Tells Lively Story of Past" – Idaho Statesman
…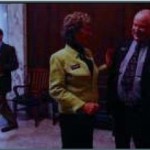 Political reporting: "Rep. Bert Brackett is New Kid in Town" – Twin Falls Times-News When Bert Brackett was elected to the Idaho State legislature, I was hired to "shadow" him on his first day and write about the experiences of the freshman representative.
…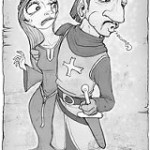 Feature Writing: "Us Against Phlegm" – Boise Weekly Have you ever wondered why guys stand on the corner and spit? So did I, so I decided to write an article on it.
…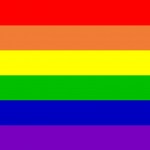 Feature Writing: "The Gay Unproud List" – Boise Weekly During Boise's Gay Pride Week, the Boise Weekly asked me to write about some of the issues still hanging over the gay community that were not so pride-inducing. (Winner, Boise Weekly "Reader's Choice Award" for feature articles).